Have you ever experienced that time when you just wanted to ask a teammate a quick question about an email from a customer, so you forward them the email, which becomes an email chain that eventually becomes a tangled mess? And to make matters worse, someone inattentively replies to the customer with your internal discussion? Ugh, we know exactly how that feels!
Here's the thing: we get it.
We understand the pain points you face every day.
Things fall through the cracks, and it's hard to keep track of who should handle which request.
Your inbox becomes a labyrinth of forwarded emails cluttered through different mailboxes, making catching up on an entire email thread challenging.
And let's not forget those customer emails left unanswered for far too long (someone's on holiday?) or the email that gets answered by two different people – not ideal for building strong customer relationships, right?
We developed Replypad to make all of it work better. Replypad gives a new meaning to a shared inbox. It streamlines email management and consolidates different inboxes while keeping things organized. It also enhances team collaboration, boosts productivity, and helps you better serve clients.
Discover how Replypad can transform your work with email as a team with these key features below.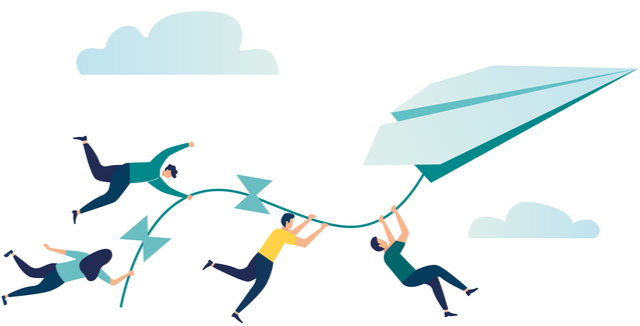 Centralize your team's email management.
Replypad brings all your shared email inboxes into a single platform, making it easier than ever to collaborate, track, and respond to emails as a team.
Unified shared mailboxes, the team inbox view, and the innovative "my inbox" will keep you on top of everything you need to know. Advanced automation rules allow you to assign emails, prioritize tasks, and keep everything organized.
Collaborate effectively.
As you're reading this, you're likely searching for a better way to manage how your team handles email communication. Traditional email solutions for managing shared addresses, such as "support@company.com," include shared mailboxes, distribution lists, or a shared Gmail account (aka Google Collaborative Inbox). Such solutions don't handle the demands of email management as a team. Inevitably, teams encounter duplicate replies, cluttered inboxes, and a need for clarity around who is responsible for what.
Fortunately, you can overcome these challenges with Replypad and streamline how the team works with shared company addresses and collaborates effectively. Rather than trying to replace your current email infrastructure, it leverages your existing email system.
With features such as:
Email assignments to owners.

Real-time collision alerts.

@mentioning teammates.

Following conversations.

Sharing and reviewing drafts.

Sending replies on behalf of team members.

Chatting internally within the conversation.
We make it easy for teams to work together efficiently and stay on top of their inbox.
With Replypad, confidently manage your teams' shared email addresses without missing a beat.
Streamline, automate, and tailor your workflows.
Replypad will help you boost productivity and streamline your workflow with automation tools. Save time, money, and energy, and focus on what matters.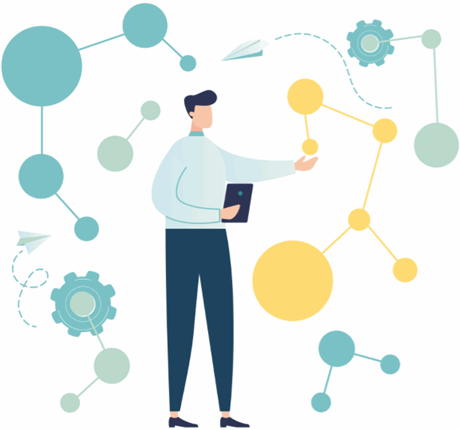 Take advantage of the numerous automation options available in Replypad:
Automate email assignments to users based on customers, contacts, or keywords in the email.

Set up automated triggers with customizable rules and conditions.

Organize your conversations by teams and tag them with labels

Use saved responses and snippets for frequently asked questions and personalize them with real-time data fields.

Customize your signatures to suit the context of your conversations automatically.

Create custom fields to tailor your workspace to your needs and add information that matters to your business.
Replypad's automation options help you achieve more with less effort.
Discriminate signal from noise. Control who sees what.
At Replypad, we understand that you always need to know what's on your plate, no matter your role in the company. That's why we've created powerful tools that remove noise and clutter and ensure everyone sees what they need to see. No more. No less.
Our unique "My Inbox" view is just the beginning. It's an intuitive and clutter-free way for team members to stay up-to-date without feeling overwhelmed.
In addition, our fine-grained access rights and privileges tools make it easy for you to manage who sees what, ensuring a safer, less cluttered, and more organized working environment for everyone on your team.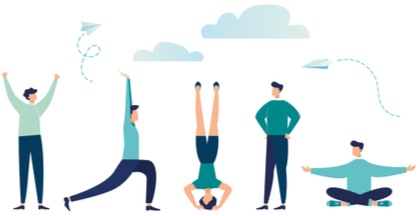 Get more things done.
Replypad provides accelerated operations and enhanced collaboration in various ways, including:
Tools to handle higher volumes of requests efficiently and effectively.

Help you deliver top-notch responses.

Enhance data management and security.

Facilitate collaboration across teams and departments.

Help prevent duplicate replies and avoid mistakes with assigned conversation owners and real-time collision alerts.

Help you streamline your workflow by integrating with relevant tools like CRM and email marketing automation platforms.

Provide actionable insights through data analytics and reports, allowing teams to optimize resource utilization and improve performance.
From our experience, these tools can help you transform how your team works, allowing you to become more productive and maintain a supportive work environment.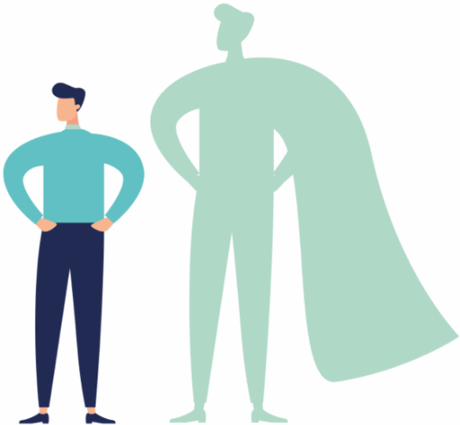 Increase productivity and reduce training time.
Replypad stands out from other shared inbox tools thanks to its user-friendly and intuitive interface. We don't just say that. If you've looked around, you may have already realized that a shared inbox solution designed for large enterprises can be overwhelming. They are sometimes slow, complex, and complicated, offering endless features you will never use.
We designed Replypad with our users in mind, aligning our interface with popular email clients to make it effortless for users to navigate and use the platform right from the start. You won't need to learn new concepts or spend days configuring the system just to get started. It feels intuitive and familiar, and you can start working immediately without extensive training.
With Replypad, teams can focus on providing excellent email customer service without the added stress of navigating a complicated tool. Whether you're a seasoned user or new to shared inbox tools, Replypad's user interface will make your work easier and more efficient.
Integrate with other software.
By integrating with popular products, Replypad allows you to streamline your workflow and gain a comprehensive view of your business without needing multiple logins and browser windows.
Our built-in integrations seamlessly display relevant data from other apps directly in Replypad, enabling you to make informed decisions faster and take action immediately. Rather than switching between apps, you can enjoy increased productivity with Replypad's effortless integration capabilities.
Who can benefit from using Replypad?
Simply put, Replypad benefits businesses and teams that regularly communicate with customers, vendors, or partners through email.
Here are some examples of who can benefit from using Replypad:
| | |
| --- | --- |
| | Teams using shared email addresses, such as info@, finance@, or support@, can streamline their email management process and improve collaboration. |

| | |
| --- | --- |
| | Companies in customer-facing industries with high customer interactions can provide high-quality customer service. |

| | |
| --- | --- |
| | Teams handling customer inquiries, including customer service, finance, support, and sales teams, can collaborate more effectively and respond to queries promptly. |

| | |
| --- | --- |
| | Small to medium size companies can reduce communication errors and response times by working together in real-time and saving time and resources. |
With Replypad, you can personalize your experience with custom fields to define, manage, and display information that is important to your team and business, making it uniquely yours.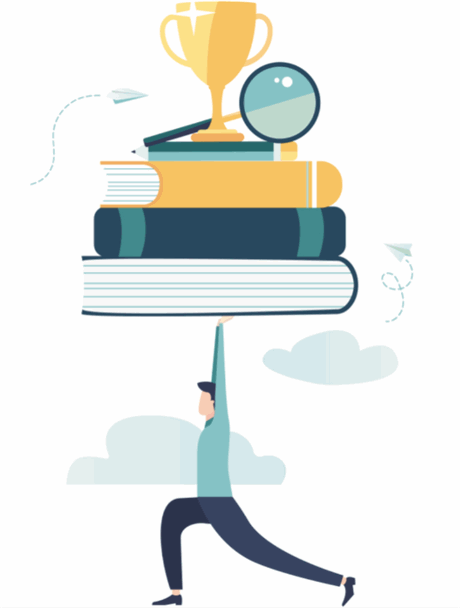 Keep your customers happy,
your business organized, and
your team efficient.
We truly care about our customers.
At Replypad, our customers are our top priority. We naturally use Replypad to provide responsive and high-quality customer service and support. We hire only the best professionals who understand the importance of good support and can provide technical and business-related assistance.
With Replypad, you can trust that you'll receive exceptional support from a team that genuinely cares about your success. Our team members are highly trained and dedicated to answering any questions you may have. We always follow through to ensure you reach the best possible solution.
⭐⭐⭐⭐⭐
We embrace quality, transparency, and offer competitive pricing.
We believe in providing an upfront approach to pricing. That's why we offer transparent and affordable pricing without hidden costs or surprises. You can easily access our pricing information here.
We're confident that you'll see the value and quality that we offer, especially for small to midsize businesses managing their communications through email.
But don't just take our word for it. We offer a risk-free 15-day trial, so you can experience firsthand how efficient and productive your email management can be with Replypad.
The bottom line
We developed Replypad to make a difference and help people escape the chaos of managing shared inboxes. Witnessing the transformation it brought to our users, we genuinely believe it will quickly change how your team works. Replypad learning curve is minimal, and after a quick setup phase (think hours, not days or weeks), your team can be up and running with an organized and effective collaborative shared inbox, boosting your productivity and helping you better serve your clients.